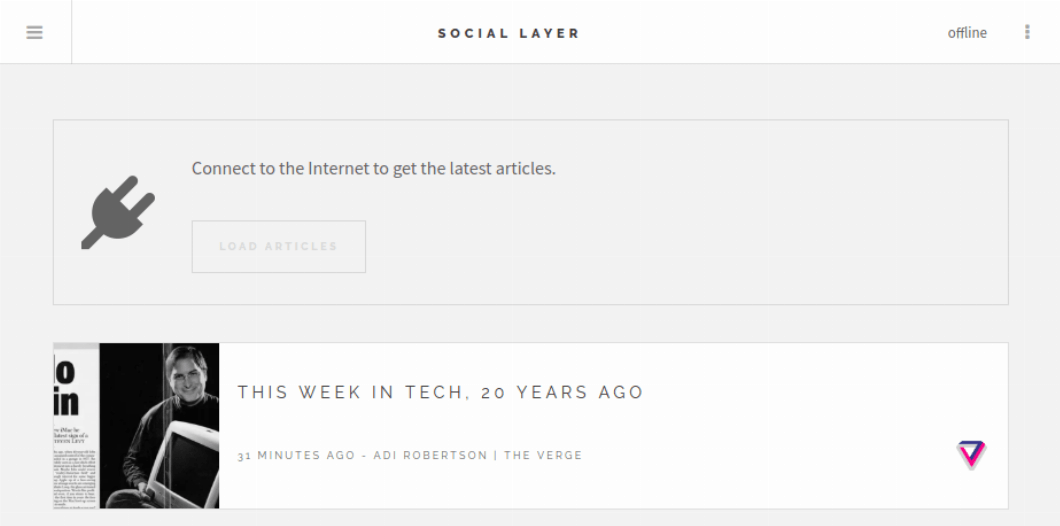 We have just released a new version of Social Layer with offline support. Now you can take your articles with you and read them anywhere you like, with or without an Internet connection.
Any modern web app should work both on and offline and Social Layer is no exception. Now it's easier than ever to continue reading even without an Internet connection and browse the articles you can read while you're offline.
You will see a small offline notification in the top right corner of Social Layer if you loose your Internet connection.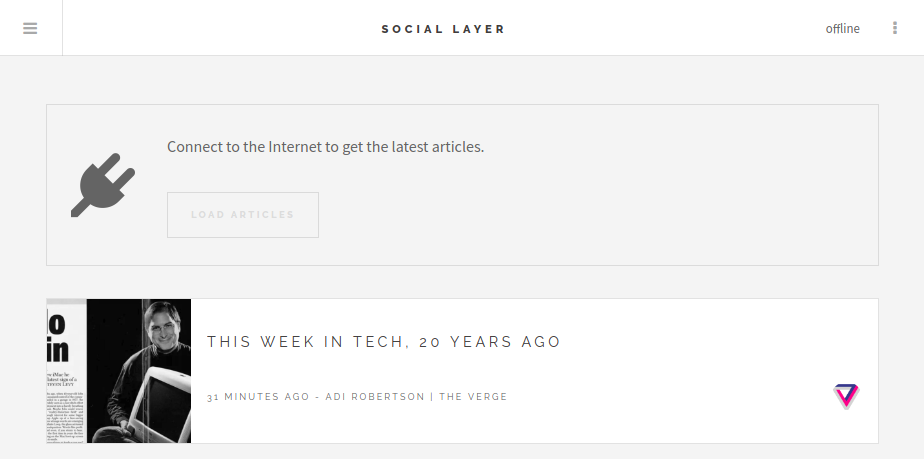 Downloading Articles
All articles are not automatically saved for offline reading. All the articles that you have opened are saved on your device and can be read in offline mode.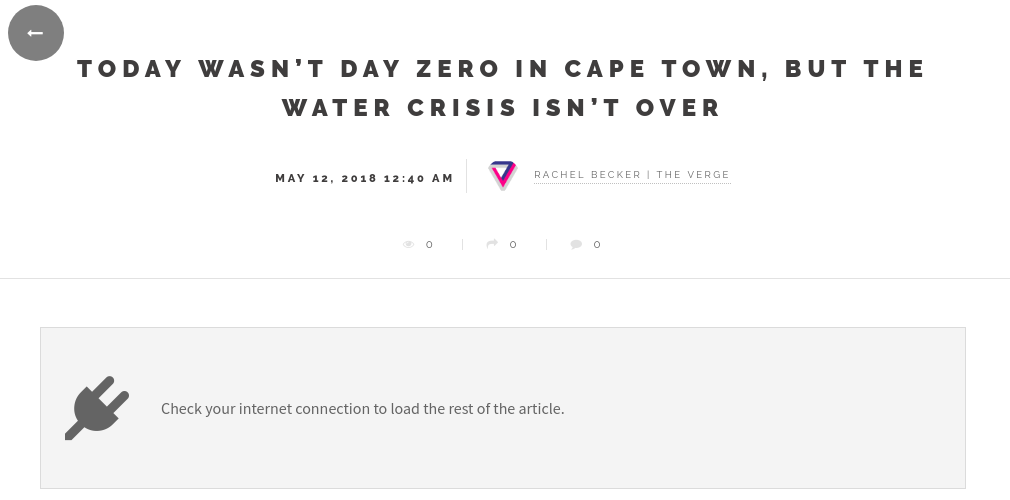 If you loose your connection before you have opened an article, you will see a notification prompting you to reconnect to load the full article.
Work in Progress
We're still improving offline reading mode, and one of the biggest upcoming features is bookmarking. All bookmarked articles will be fully downloaded for offline reading even without opening the article.
Also, the way your feed works in offline and online mode is quite different and can be confusing at times. We'll improve user experience in the upcoming releases.
Any feedback is highly appreciated! So ping us on Twitter or just send us an email if you have any feedback or ideas for improvement!